Using of engineering systems in buildings provides comfortable living conditions for the people. Using HVAC (heating, ventilation and air conditioning), water supply, lighting and other systems allow to provide these comfortable conditions. But in addition to comfort, modern buildings must provide:
– Optimal energy consumption;
– Effective maintenance and operation of equipment;
– High safety of equipment operation and buildings in general.
Considering the complexity and number of engineering systems of buildings, to reach these requirements it is necessary to use automation and centralized scheduling systems that allow to create a unified infrastructure for building management.
In The laboratory of automation of building engineering systems were created specialized laboratory stands that allow students to study the features of automation of building engineering systems. A distinctive feature of the laboratory is that the laboratory stands work not only with software models of objects, but also with real physical systems located in the laboratory. This gives students the opportunity to better understand and feel the speciality of the functioning of building engineering systems, to see them with their own eyes.
Laboratory stands are equipped with equipment from leading manufacturers, such as: Siemens, Honeywell, Danfoss, Unitronics, Belimo, Raut-Automatic, NeuroSys, Wago, Wieland, Relpol, ETI.
Automation systems of the following engineering systems are studied on laboratory stands:
– Ventilation: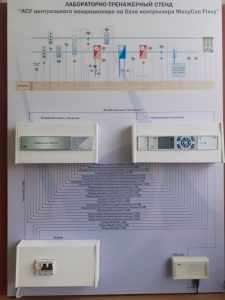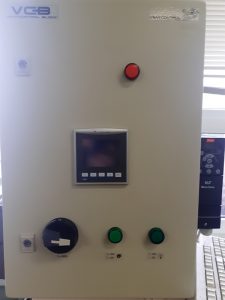 – Heating: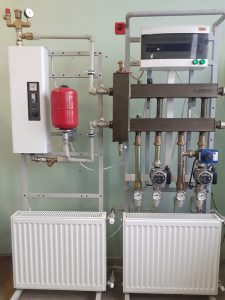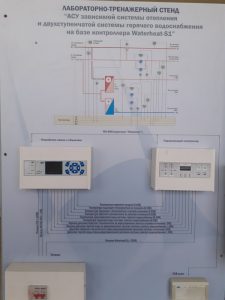 – Air conditioning, lighting and energy consumption: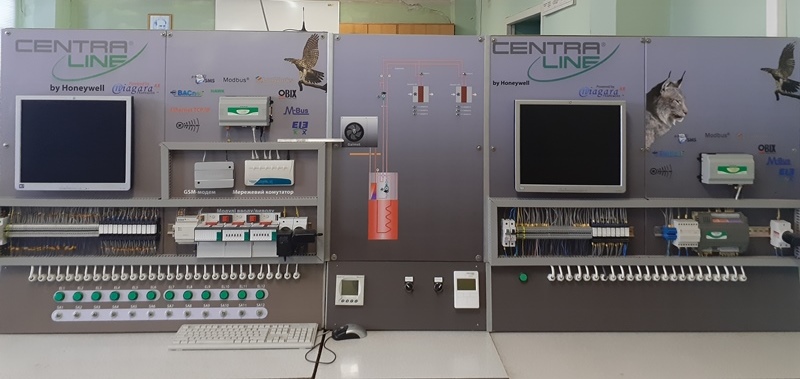 Furthermore, the universal laboratory stands were created which allow modeling any automation systems.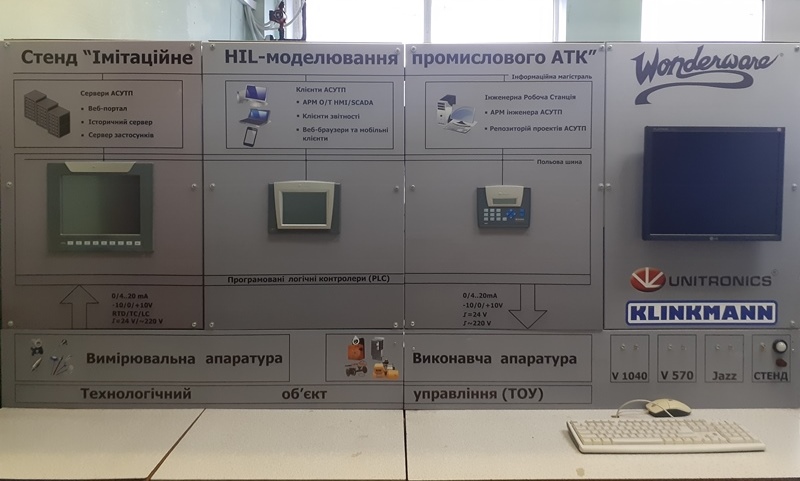 Also, laboratory stands were created, which study work features of individual actuators and automation tools.